Solar loans available to make buying easier.
By DroneQuote | Posted September 10, 2018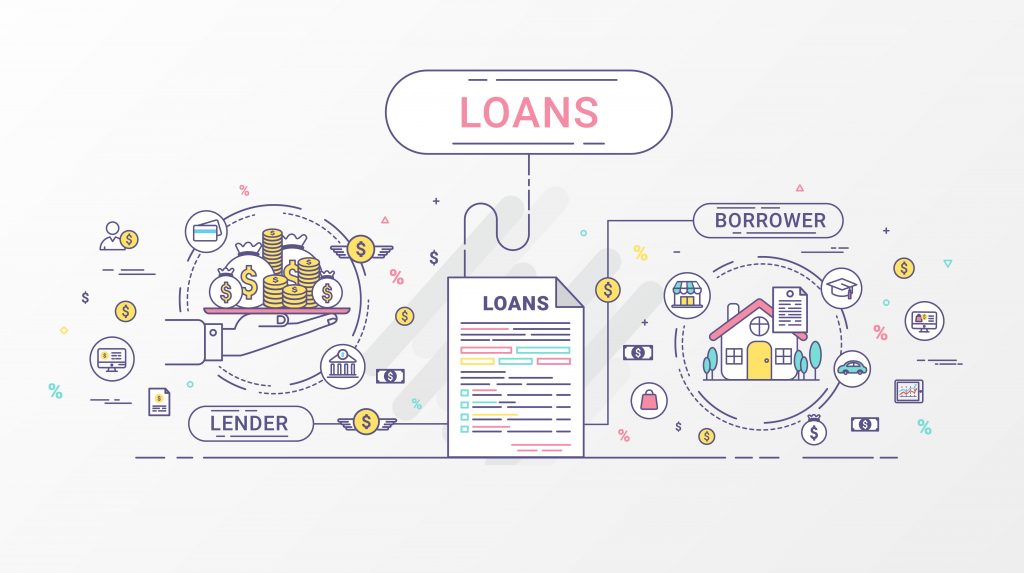 Solar Loans
Finance options to purchase solar with a loan.
A common misconception regarding solar is that it either has to be purchased or leased. In reality, a finance option is a lot easier to acquire than used to be the case. Since a purchase of solar has become the most common way of installing solar panels, there are now more lending institutions offering loans for solar than ever before.
How do I qualify for a solar loan?
As with any other loan option, the first thing that comes to mind is the qualification for the loan. Fortunately, since electricity is a necessity, most everybody now is already making some sort of payment for that utility, and often times that payment is greater than the monthly payment on solar.
To qualify for the best rates and terms, it is important that one has a credit score of at least 650, along with a decent credit history. Though there are options that DO NOT require credit, ideally the better your credit the better the terms on the loan.
Another common benefit of buying solar with a loan is that more often than not these loans tend to be $0 down, meaning you can go from making utility payments to making payments on the system without so much as a nickel out of pocket. This is definitely unlike auto loans where $0 down does NOT mean $0 down.
What kind of terms are available for solar loans?
The term of a solar loan will really depend on the lending party. There are several options for terms starting at 5 years all the way up to 25 years, so just keep in mind that the longer the term the lower the monthly payment, but this also tends to increase the interest rate. If what you are looking for is the lowest interest rate then you'll want to stick to the shorter term options.
One thing to consider when thinking about terms is what your current average monthly payment for electricity is costing you. If you're currently averaging $88/mo for electricity, opting for a longer term will keep your monthly payment closer to (if not lower) than your current cost of electricity, thereby keeping you at a payment level you are already used to.
On the flip side, if you're spending $450/mo on electricity and a 5-year term is going to cost you $425/month towards your loan repayment, you would still be cash flow positive while at the same time paying the system off quicker and saving on interest.
What kind of loan types are there for solar loans?
There are unsecured loans for solar as well as secured loans. The unsecured loans do not put a direct lien on the property although the banks offering these kinds of loans typically place what is called a Uniform Commercial Code Financing Statement (UCC-1) filing on the panels themselves. This means that if the title is pulled for the home, the lien will, in fact, show up. The upside is that this type of lien is always subordinate to other liens on the home from the mortgage(s).
Another kind of loan available for solar is called property assessed clean energy (PACE) loan, and as the name implies, this loan goes onto the property taxes. This specific kind of loan does put a direct lien on the home and does not always subordinate to the mortgage, which may cause challenges in the future during the sale or refinance of the home. The upside to this kind of loan is that the interest may be written off and this kind of loan typically does not require any kind of credit from the borrower but rather equity in the home.
What if I want to refinance my home mortgage?
Under most circumstances, you will have no problem refinancing your home if you have a solar loan on your panels. Typically what will have to happen before you refinance is let the lender know that you plan on refinancing your home, and for a small fee, the UCC-1 lien is lifted temporarily to allow you to refinance the home.
Unfortunately, with PACE loans, it is not always as easy as lifting the lien on the home to refinance the mortgage, so you will want to make sure you ask A LOT of questions to the finance party offering the PACE loan.
Are there any pre-payment penalties for solar loans?
With how prevalent solar loans are in today's landscape, you will be hard pressed to find a loan option that carries a pre-payment penalty. There is a lot of competition for your solar loan, so pre-payment penalties are not very common since they are not very well liked. That is not to say they are not out there, but rest assured that most reputable lenders for solar will omit any kind of pre-payment penalty.
What if I want to sell my home?
If the time comes to sell your home and you still have an outstanding balance on the solar loan, the first thing you'll want to do is inquire with your lender well before you go to sell your home. In most cases there are two options:
1) The loan balance is paid off at the time of the sale, and typically the prepayment does not carry any penalties. Of course, how you pay off the loan will depend on how the sale of the home is structured, so you will want to discuss with your real estate agent.
2) The incoming homeowner simply assumes the loan in their name and their credit and the outgoing homeowner is absolved of the responsibility and burden from the loan.
From the outside looking in, loans for solar may seem confusing or complicated, but really, they are very similar to other long-term loans for a property. One thing you can count on is that in a lot of cases it makes more sense to make payments towards equity in the solar panels you own than continuing to rent your electricity from the local utility, even if the payment is very similar to the current utility payment, because one thing is for sure; the cost of electricity rarely, if ever, goes down. So why not take control of that cost and own your own power?
Stay Updated
Signup to receive emails with all of the latest DroneQuote articles