How You May Avoid Losing Some of The Benefits of Solar  in San Diego
By DroneQuote | Posted September 18, 2019
How You May Avoid Losing Some of The Benefits of Solar  in San Diego
If you have solar panels in San Diego Gas & Electric territory and installed them before about January 2017, you may stand to benefit from this short read. Just because you already have solar doesn't mean we can't provide you value.
Solar has been one of the best home improvements I have made to my home in the seven short years that I have been a homeowner. I absolutely LOVE solar because my family benefits so much, it's amazing. It really is a no-brainer when you compare it to the cost of electricity in San Diego. I especially love how we can now use air conditioning to our heart's content and not worry about a huge electricity bill.
For homeowners that installed their solar panels in San Diego Gas & Electric territory before net metering 1.0 ended, they were grandfathered into a really sweet deal that allowed the homeowner to stay with then-current electric rates. This is a really big deal because most people at that time were on a rate of some sort that was non-time-of-use (TOU). Why this is important for you is because you don't have to worry about what time of day you use electricity, because you are grandfathered into this rate for 20 years, plus it's transferable to the next homeowner.
This is all great, so what? Well, unless you act NOW, SDGE is about to move everyone and their mother to time of use rates. Yes, you read that right. Even if you are on the old, non-time of use rate, SDGE is going to move you over. And they're doing it 100% legally. Unless you login to your account and tell them that you don't want to automatically be moved to the new rates.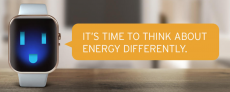 If you decide to do nothing, you will simply go to the new time of use rate by a specific date. Some homeowners are getting emails stating November 12th, 2019, and for others, they've already been moved over for a "one-year non-commitment period" on time of use DR1 or DR2.
What is my current San Diego Gas & Electric Rate?
In order to learn what rate you're on, you will want to go to the San Diego Gas & Electric website and log in. Once you log in, go to SDGE>Bills & Payments>Pricing Plan and there you can see which plan you are on.
From there you will be able to tell if you are on the Standard DR rate that is non-time of use.
If you go online and you see the Standard DR rate, congratulations, you're good. It will also more than likely tell you when you have to decide to NOT move to the new time of use rates. It is here that you will want to UNCHECK or DESELECT the option to automatically be moved to the time of use rates.
If you are already on a TOU-DR1 rate with SDGE and you installed solar before the net energy metering cap for 1.0 was met in late 2016, you may have been moved into the time of use rate for a temporary one year period but with how sneaky SDGE made these changes to most people, I wouldn't be surprised if they changed that. When you go into your pricing plan page, you can see
How does the new time of use rate compare to my current rate?
That depends on a few things;
Do you use a lot of power in the afternoon to late evenings? Big draws of power are going to be things like pool or water pumps, electric hot tubs, EV charging, and of course air conditioning. If you do, then you are going to want to avoid the time of use rates because those rates increase the cost of power in the late afternoon to early evening.
Are the majority of your panels facing south or west? If they aren't, especially if they are facing east, you'll want to avoid the time of use rates because you'll get a lower value for the power you produce earlier in the day when the cost of power is lower.
Do you want to have to keep track of when you use power and when you don't? If you installed your system before January 2017 in San Diego Gas & Electric territory then there's no reason why you should have to give up something that is rightfully yours, non-time of use rates.
The difference between a time of use rate and the standard DR rate can be rather significant and definitely against your favor if you are moved to a time of use rate, so it is worth checking out in your SDGE to see how you will be impacted. Unfortunately, during the sales process, most solar sales guys don't give a damn about how rates will impact you and or don't know enough to educate their clients as to how they are going to be impacted by their decisions today, tomorrow. That's why it is important to not only speak with educated professionals that know what they are talking about, but more importantly, put the best interests of the clientele first.
DroneQuote does exactly that. Rather than throw numbers at people, we provide you with excellent quotes from the best installers in your area, at the best price. Then we show you how to read through your quotes so you can do so at your own time and without a salesperson staring you down. Our clientele is intelligent, and we know if we show them good information, they'll be able to make strong buying decisions. Go to www.dronequote.net
Stay Updated
Signup to receive emails with all of the latest DroneQuote articles